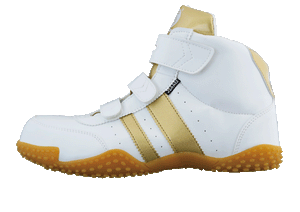 safety sneakers
Velcro type high-cut safety shoes that are easy to put on and take off.

Synthetic leather upper.Synthetic rubber sole.
The thin sole is suitable for working on a stepladder or at height.
The steel toecap is a pair of high-spec shoes that can withstand pressure of 1t and impact of 70J.