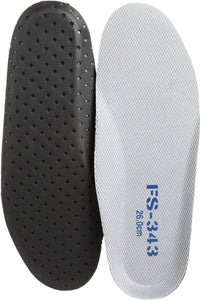 For disaster prevention just in case
〇the stainless steel plate with a thickness of 0.5mm is built to prevent the stepping accident caused by ぎ etc
  *If a force exceeding 1,100N is applied, it cannot be prevented.
〇 Antibacterial treated fibers reduce unpleasant odors.
 *Tears or peeling may occur due to use, or a strong load may be applied to the steel plate due to protrusions, etc.
If it hangs, please replace it with a new one.
 ・Materials/Materials: Cotton, stainless steel, EVA